May News Update - Strawberry Updates, Consumer Shows and our Carbon Neutral Announcement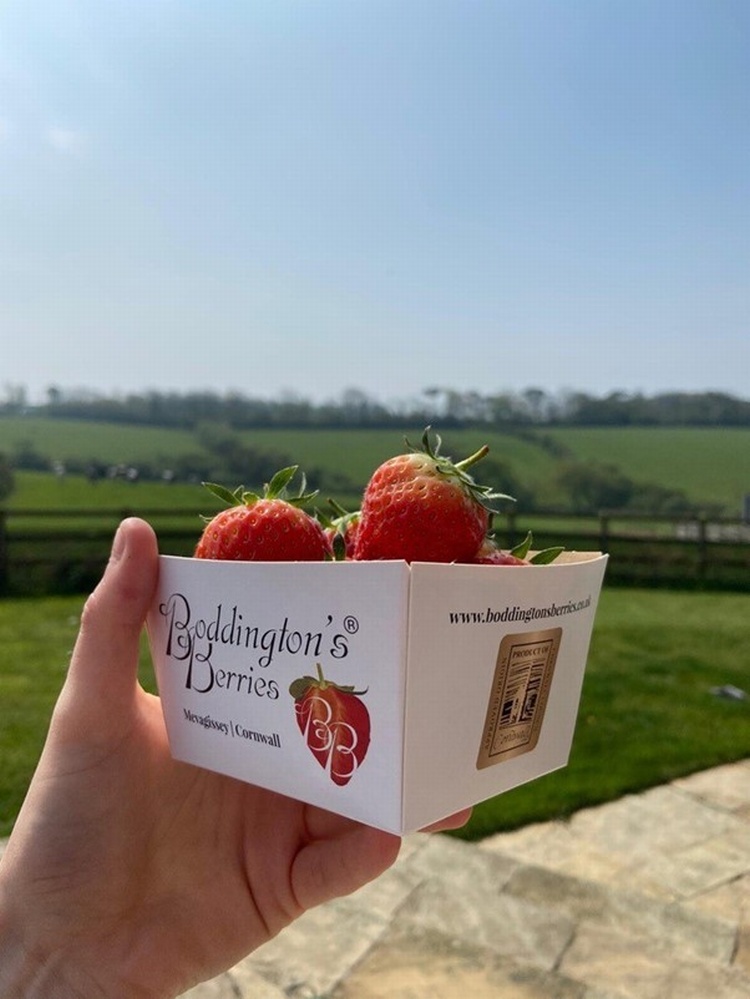 The longer spring days see us getting busier with the growing side of the business; strawberry picking is well under way with our first batch already being picked and selling to market around Cornwall. Strawberry volumes are increasing each day with the next crop of strawberries looking good to give a continuation of fruit for the end of Spring and beginning of Summer.

As well as picking there is work on the following crops, with setting the polytunnels, (used to keep the elements away from our strawberry plants) again for our summer crop of berries.

The plants that are in flower, are being manoeuvred into position, so the fruit has room to grow and light to ripen them. With the extra work, we have some new seasonal staff to help.

At the end of April, we attended the Porthleven Food Festival and the Food and Drink Cornwall, Food Fair at Eden, giving us the opportunity to showcase our fruit and preserve range. Both shows went well and were our first shows since the beginning of the pandemic. Our next show is just around the corner, being the Royal Cornwall Show held in Wadebridge. Preparation work will begin shortly, so keep an eye out on our socials in the coming weeks for updates.

We publicly made the announcement last month about our carbon neutral certification on our social medias and website. The response to such announcement has been amazing both on our social medias and through discussions of our existing stakeholders. We thank all our customers and will continue to further identify ways to further push our carbon neutral ethos.