First flower on the Strawberry plants- March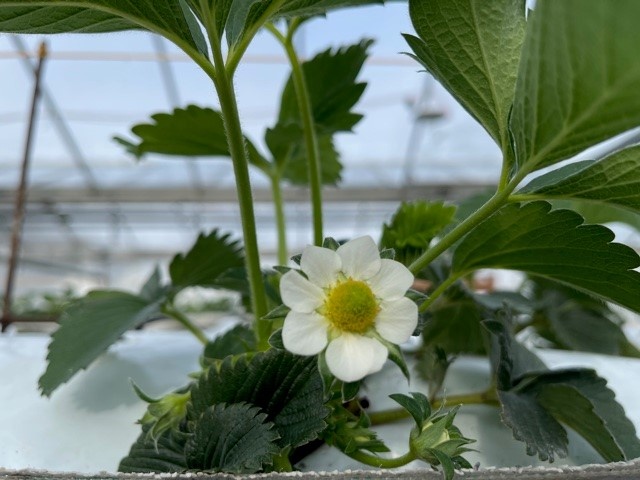 Strawberry Plant Update:
The strawberry plant leaves are showing signs of guttation where there is high water uptake and sap residue, this shows the crop is growing well which has led to us spotting our very first flower come through on one of our strawberry plants in the glasshouse at the beginning of March. There is a 6-week period before the first crop of strawberries will be ready so watch out for the end of April!

Christmas Trials:
Yes, you heard it, working on Christmas flavours already!
Our marketing assistant Charlotte has started trial works for our Christmas 2021 range to bring two (or potentially more) new and exciting flavours to the table. This process also involves a lot of taste testing and designing of labels.

Busy in the Kitchen:
The beginning of March has been very busy for our chef. Jeff has been working hard in the kitchen to fulfil strawberry conserve orders ready for Mother's Day and upcoming Easter orders.