Filming for Royal Cornwall Show- February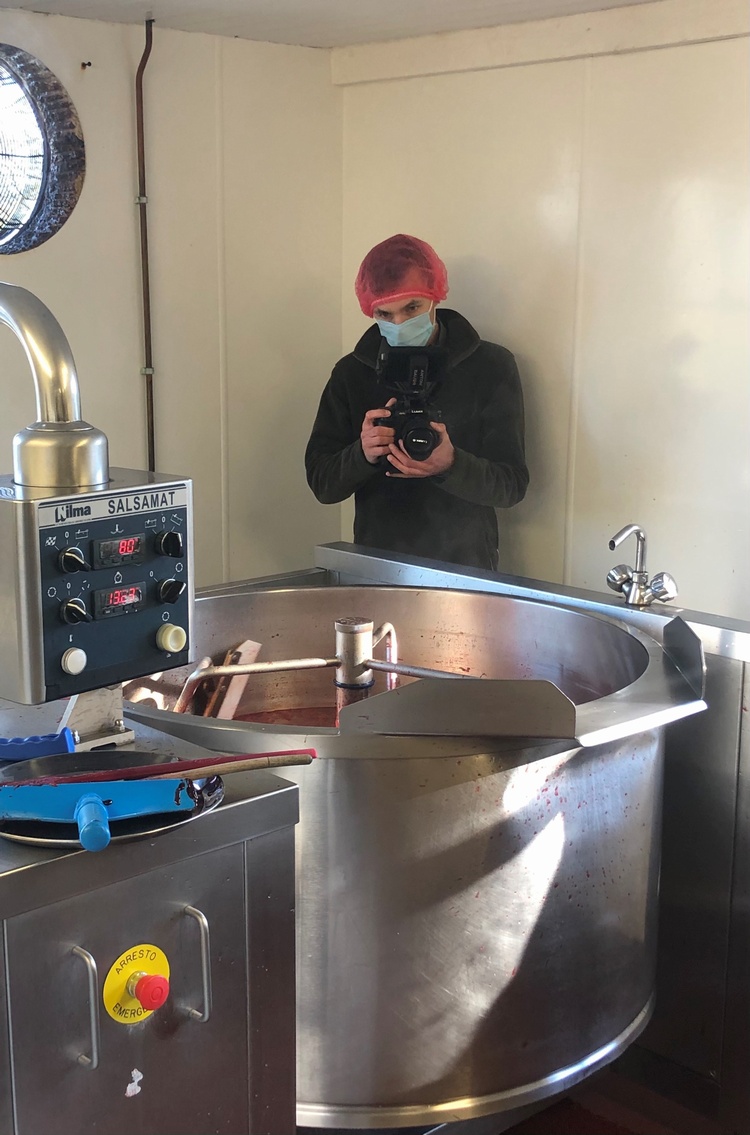 At the end of January, we had an exciting opportunity to be filmed to promote careers in the agricultural industry through Royal Cornwall Show. Sam Oatey (Oatey Media) visited our farm to film Kate our Senior events & Marketing assistant carrying out day-to-day jobs on the farm and following a tour.

The tour included going around the polytunnels to show where the strawberry planting happens and into our packhouse/kitchen where all the preserves are cooked by our chef Jeff, and how the labelling and distribution of our stock is run, through a demonstration.

We are excited to see how the video turns out showing all the behind-the-scenes action that goes on at Boddington's Berries! Look out on the Royal Cornwall Show website in spring.

Besides the new floor in the packhouse kitchen, the farm has also been having a makeover with a new sink put into our packhouse area for a more efficient cleaning and hygiene system by James Martin (JSM). We have also had an electricity upgrade to run our business by Western Power.